During times of recession, pop culture brands always flourish. It's not only because consumers are cutting back on vacations and no longer buying homes and automobiles. It's because pop culture is probably the single most powerful force in consumer behavior and consumption today.
It's one of the key reasons why Apple is now the most successful and profitable company in America. Consumers are replacing big-ticket items with music, movies, video games and, of course, electronic devices to play them on.
After all, what else creates a better emotional bond to brands than associating them to music, movies or sports? Pop culture connects people and makes them feel like they belong.
It's the same kind of emotional bond that has created the success of online video games like World of Warcraft to international sporting events such as the FIFA World Cup.
It's no coincidence that Visa aligns itself with the Olympics, Pepsi with the Grammies, Coca-Cola with Walt Disney Parks, and Nike and Budweiser with almost every sporting event. By hijacking the powerful, bigger than life image that radiates from a rock star, a popular movie, a TV show, a theme park, or a major event, these brands form powerful connections with consumers and in turn can become pop culture icons themselves with a halo effect.
As we all know, Nike didn't become number one by selling Chinese and Korean shoes and sportswear.  It sells inspiration. Just like Pepsi doesn't sell carbonated beverages. It sells a feeling. And Visa doesn't sell a plastic card. It sells an experience.
Even politicians are using pop culture to elevate their personal brands. Besides seeking the endorsements of music, TV and sports stars, political candidates are constantly searching for PR opportunities at cultural events from NASCAR races and March Madness to Walt Disney World and late night talk shows. In 2008, President Obama even placed outdoor boards in the EA video game Burnout Paradise.
Truth is, whether you're a teenage girl, an ad agency, or a multimillion dollar brand, you want people to think you're "cool."  And nine out of ten times, it means riding the wave of someone else's cool.
Ironically, in today's digital and social media age, the smarter brands and ad agencies are creating content and engaging consumer experiences that are becoming a part of pop culture just like movies, TV, music, and sports.
When I worked on the recent relaunch of the $1 billion refurbished Fontainebleau Miami Beach Resort, we wanted to position the property as a bed of glamor, art and pop culture. So to kick off their grand opening, the hotel hosted the Victoria's Secret Fashion Show,  featured live performances from Usher and Mariah Carey, and invited the A-List of Hollywood, sports and the music industry. Today, Fontaienbleau is known for its art galleries, five-star restaurants and Las Vegas-style night life, and has re-established itself as Miami Beach's 24/7 cultural icon.
Welcome to the branding circle of life.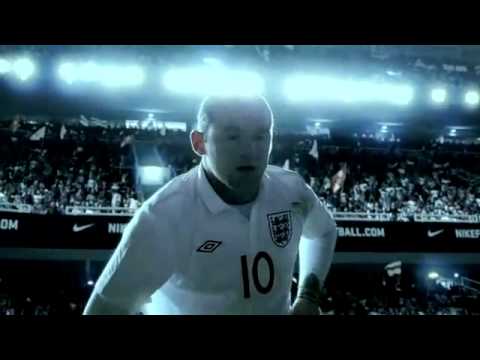 Nike FIFI World Cup Commerical